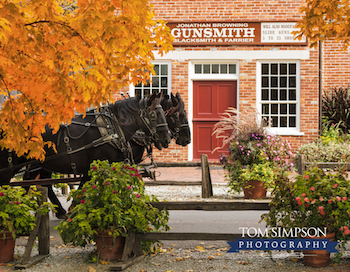 This is our 5th year to narrow down images from 1000's to a mere 13. It takes bartering, bargaining, and negotiating with a bit of compromise to hit the final selections…..but they are chosen!
A HUGE thank you to those who have already ordered calendars sight-unseen. We truly appreciate your confidence and trust!
For those who haven't ordered yet, you have a few days remaining to get this year's calendar at the Pre-Order Sale price. Click the "Buy Now" button on the right to order.
Here are the finals for our 2018 Seasons of Nauvoo Calendar…..